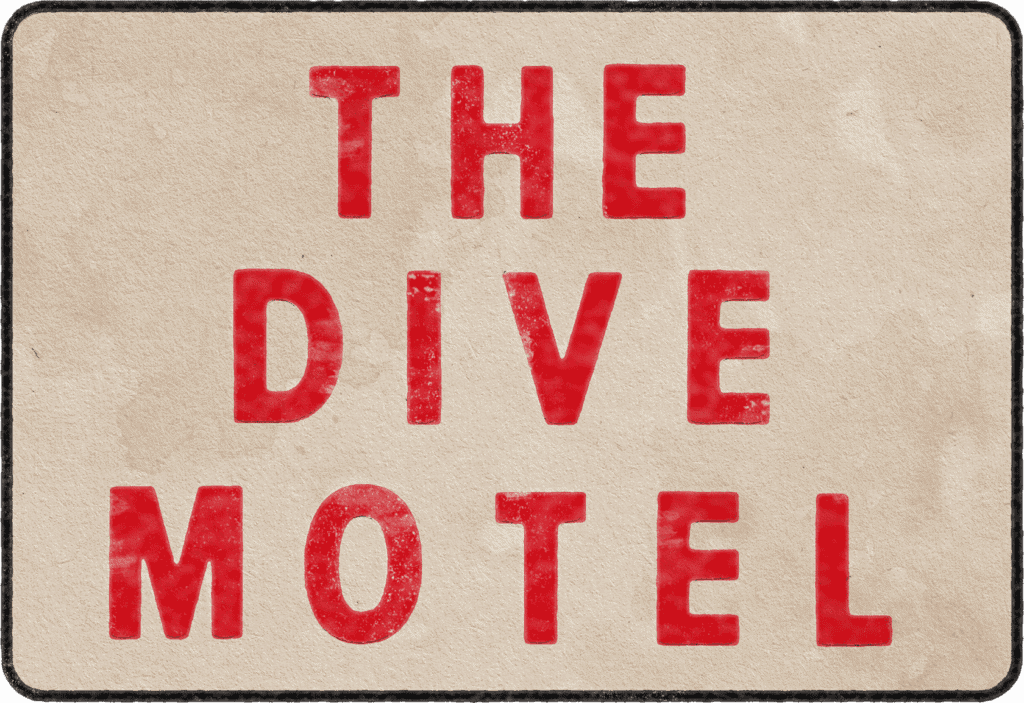 Dive Bar, Motel and Swim Club in Nashville, TN.
Diving is not just for Motel guests, our Bar and Pool are open to the public seven days a week.
MOTEL
Book one of our 23 individually designed rooms!
Every room comes with our custom "Party Switch" that activates a Disco Ball and Dive Radio.
Dive Bar
Our World Famous Dive Bar is open Seven Days a week! Come grab a drink and take a dip in our pool.
Swim Club
Swim Team! Daily pool passes are available to the public and sold on a first come first serve basis at the front desk.
Our pool opens at 12pm and stays open until sundown. On weekends we tend to get pretty busy, so get in line a bit early to secure your spot!
Daily pool passes are $15 Monday-Friday and $25 Saturday-Sunday.
Bring your own towel and sunscreen.
Please follow us on instagram to keep your eye on any changes to prices or special poolside events!
The Dive Motel and Swim Club is open to all and a safe space for everyone. We wish this establishment to be a sanctuary for all to be themselves and have a very strict good vibes only policy.
FAQs
Still Curious?