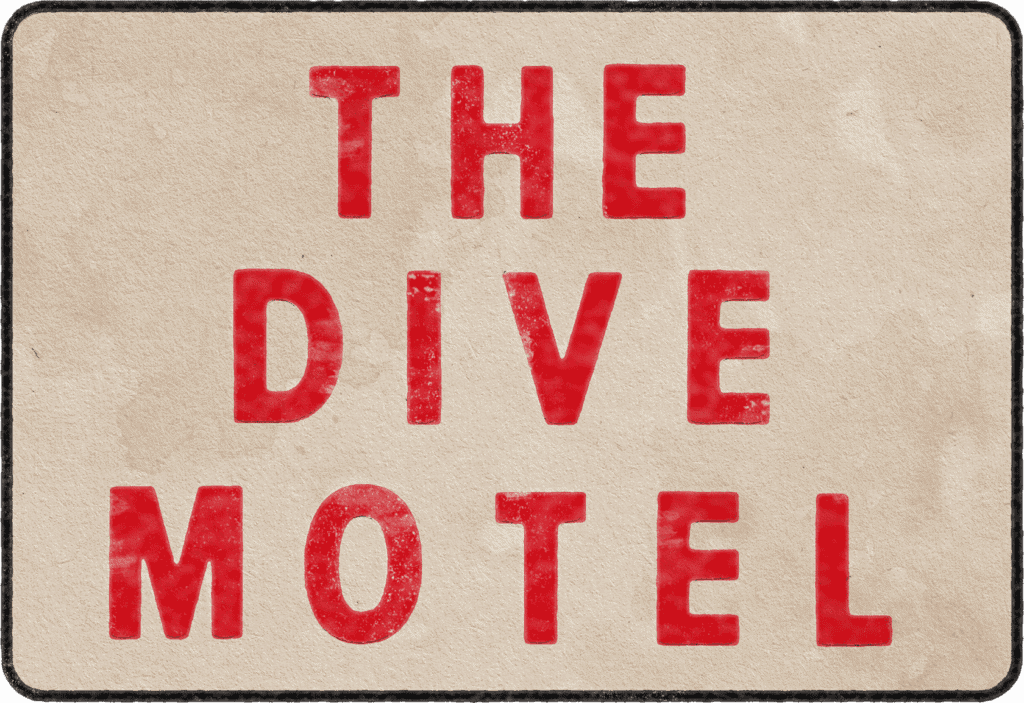 Dive Bar, Motel and Swim Club in Nashville, TN.
Diving is not just for Motel guests, our Bar and Pool are open to the public seven days a week.
MOTEL
Book one of our 23 individually designed rooms!
Every room comes with our customer "Party Switch" that activates a Disco Ball and Dive Radio.
Dive Bar
Our World Famous Dive Bar is open Seven Days a week! Come grab a drink and take a dip in our pool.
Swim Club
For non-members, Daily Pool Passes are available on a first-come-first-served basis for $15 during the week and $20 on the weekend.
Prospective Swim Team Members, The Dive is happy to announce that we are opening up our first round of Annual Swim Club memberships! Passes this year will be $495, and will run through the end of 2021.
Annual Memberships will include the following:
-Early access to the pool starting daily at 11 AM
-A 10% discount on food and beverages at all of our outlets
Admittance to our poolside events and special pool parties
Annual members receive a 50% discounted buddy pass
If you're interested in a membership please inquire by emailing info@thedivemotel.com. We will be taking inquiries on a first-come-first-serve basis, but don't worry if you miss out on the first round! More Annual Memberships will be opening up soon!
FAQs
Still Curious?