Bar, Motel & Swim Club in Nashville, TN
Remember: Diving is not just for motel guests. Our bar and pool are open to the public 7 days a week.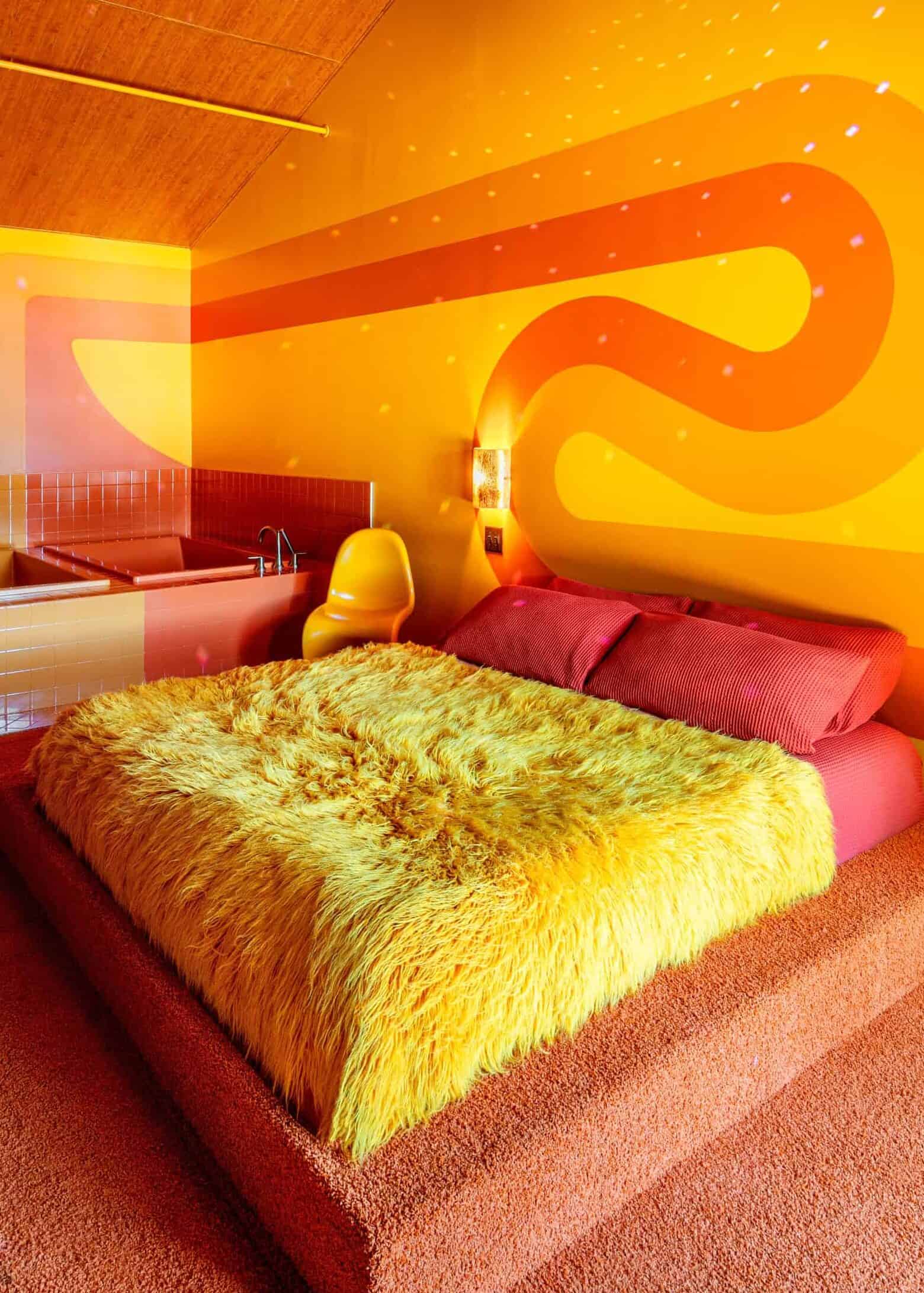 Book one of our 23 uniquely designed rooms.
Every room is different and comes with a custom Party Switch that activates a disco ball and Dive Radio.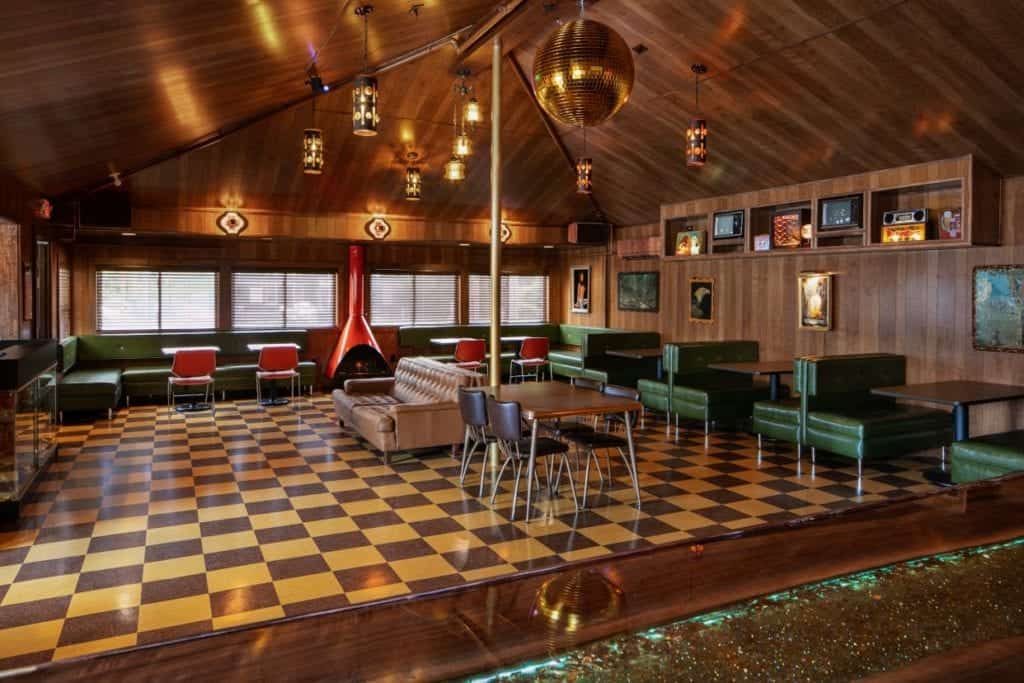 Our world-famous bar is open for good times. Come grab a drink and take a dip in our pool.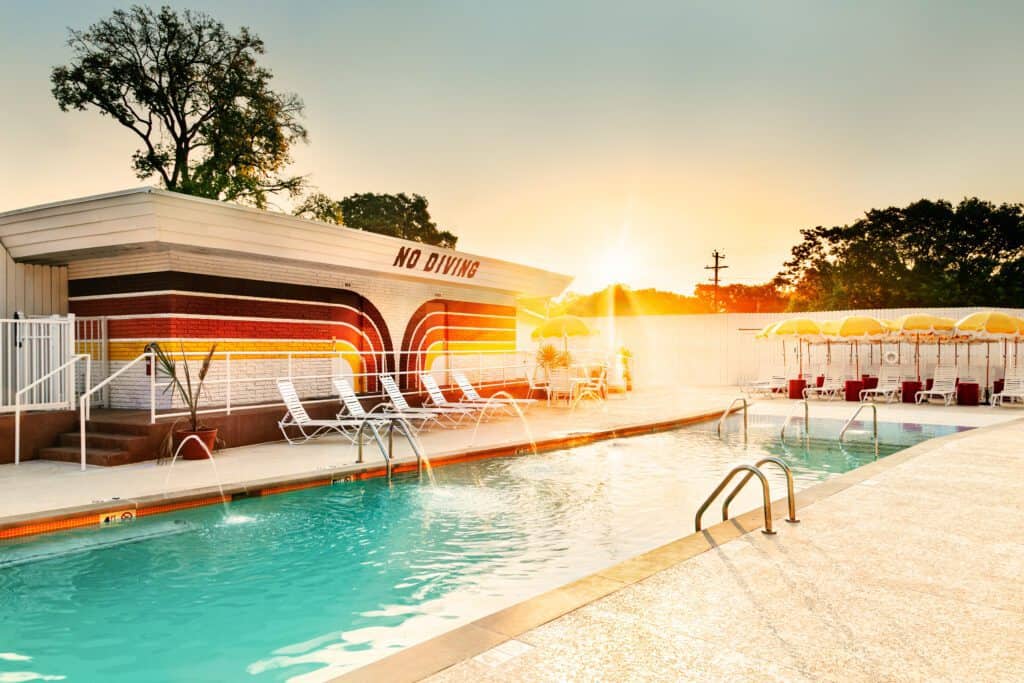 Grab your Hot Tub Club robe, a bev from the bar, and head down to the pool deck to soak in style.
The pool, sauna, and hot tub are open for motel guests, daily, from 9 am – Sundown. Open to the public, daily, from 5 pm – Sundown. Pool passes are included for motel guests and $10 for non-guests.

The pool ain't heated: Swim at your own risk.
The Dive Motel & Swim Club is open to all and is a safe space for everyone. Good vibes only.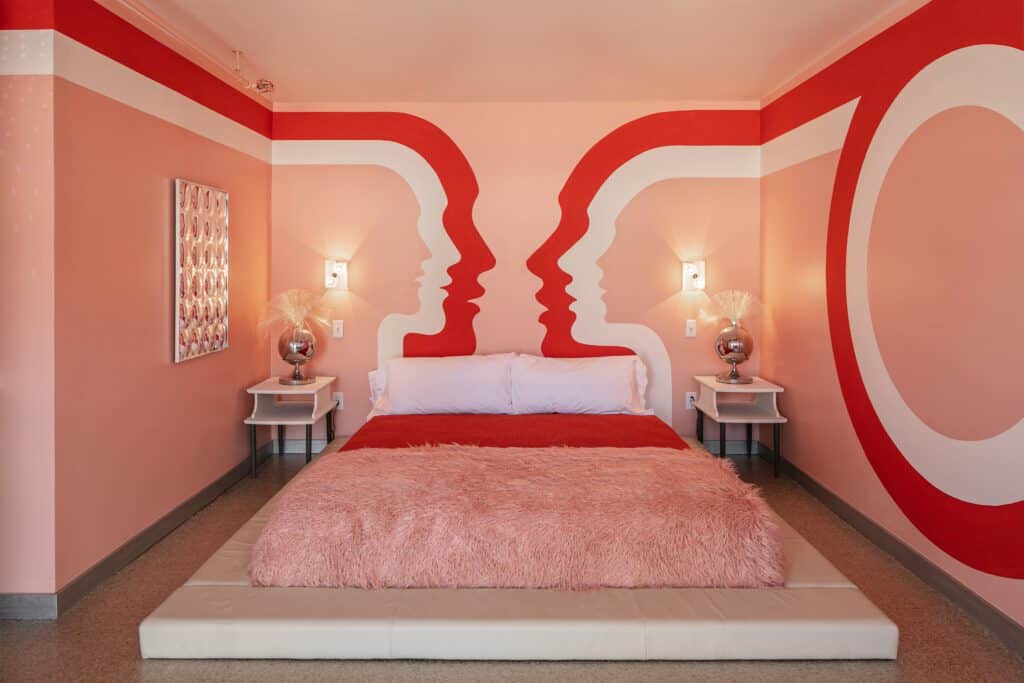 Want to do a shoot? Collaborate? Book an event? Email creative@thedivemotel.com with details. For everything else, visit our FAQs page.